Recently a good friend texted about another friend opening up a cafe and was I interested in knowing more and helping them get the word out?
Of course I was, I run a coffee website and love hearing sucess stories.
As I learned more about the proprietors and the cafe I realized this was not your typical coffee house with barista covered with Tattoos and black glasses. This Cafe is at origin and the price is free.
Cafe Refrescante, located in Antigua Guatemala, Sacatepequez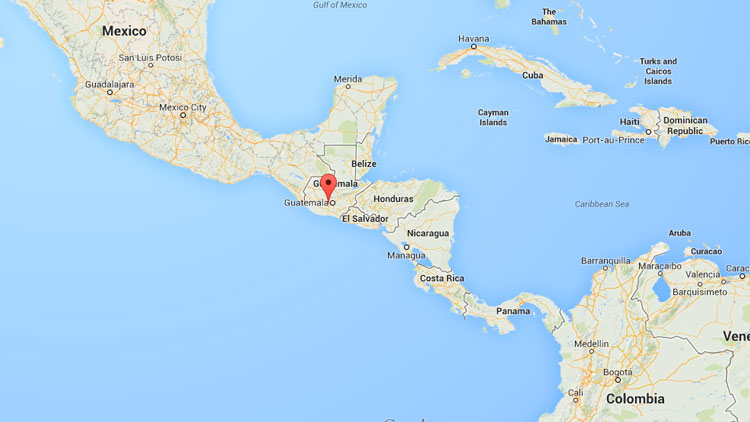 Antigua, Guatemala is World Heritage Site. It's also the third capital city of Guatemala. Back in the 1700's a large earthquake destroyed the city leaving many ruins that still stand here today.
Many tourists visit here because of it's old world charm. Each road is made of cobblestone. Because the current capital city is so dangerous, homeless come to Antigua for its safety.
Their Goals and how They Started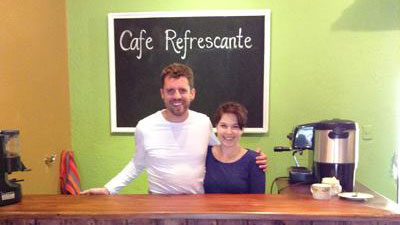 When I asked Aaron about their goals, he told me, "Our goal for our coffee shop, Cafe Refrescante, is to better the lives of the homeless in Antigua, Guatemala. We serve them free coffee and provide a safe atmosphere where they don't use the substances they are addicted to. Most homeless here get high off of glue and rubbing alcohol. We have seen them have seizures and other serious problems within their organs. We have taken them numerous times to the hospital."
Our goal for the year is to get our friends that live on the streets into a healthier lifestyle. Coffee just happens to be our way of being able to encourage them through conversations. -- Aaron Musch
Aaron went onto say, "It started with seeing a need. Every week we would give soup on Wednesday nights. My wife and I initially moved down here with the intent of opening a coffee shop for the "at-risk". We didn't know it was going to be geared towards the homeless until we saw a niche that we could fill. We partnered with a couple that would hand out soup. As we saw these homeless, we wanted to give them an outlet to a new life. We have an incentive program where when they volunteer, they earn points. When they get enough points, they earn clothes, shoes, tarps and other much needed items. It's a way of showing them what it's like in the real world. You earn money and with that, you buy necessities. We will also be teaching different workshops to provide them life skills. We are a Christian based coffee shop and Cafe Refrescante comes from Acts 3:19 that states they we can be refreshed. We want to see this refreshing over our friends on the street."
Coffee Being Served
When they first moved to Guatemala, they tried what seemed to be a dozen brands of coffee until they finally nailed down the kind of coffee they liked best. Aaron noted "Most coffee has an acidic flavor. Some people are fond of this, I in particular like a smoother kind. The coffee we buy for our shop is a slightly nutty yet smooth."
Cafe Refrescante has friends involved in the coffee plantation business. We are purchasing their Cafe Quiacain that is grown near Lake Atitlan in Guatemala.
A Volcano above a coffee drying patio near Lake Atitlan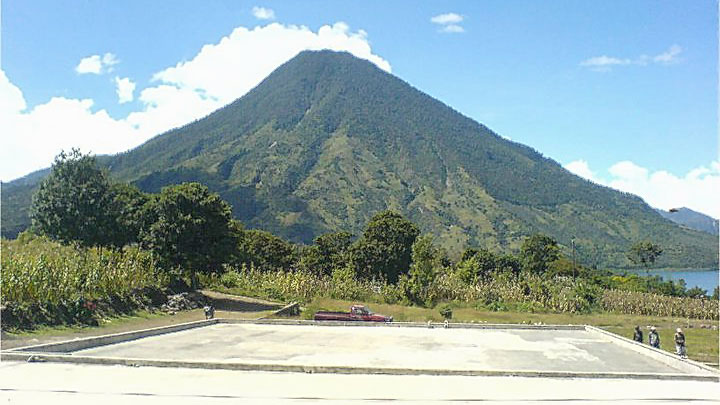 They are currently serving espresso and drip coffee. They mainly server brewed coffee at the moment because patrons will drink multiple cups.
Coffee in the Region
Cafe Refrecnte is in a coffee growing region and when asked about life on a coffee plantation, Aaron said "Working on coffee plantations can be a family business. Most plantations will take whole families to work. This includes young children. While most American's are against child labor, they don't realize that schooling here is only around 3 hours and public schooling ends at 8th grade."
I had read most coffee producing countries don't drink much coffee so I asked Aaron about this. Aaron said "Guatemalan's don't really drink coffee. They like soda. The plantation's intent is for exportation. The homeless, although, love anything free. I noticed at nights, while giving them soup, they would ask for coffee. Coffee has always been something I've been passionate about and is a great social outlet."
Was interesting to get confirmation about local coffee consumption. This falls inline with a recent post that shows Guatemala being around 45th in per capita coffee consumption. I have also read that if coffee producers do drink coffee it is the cheap stuff they save the good stuff to be exported.
More About Cafe Refrescante
Facebook Page: https://www.facebook.com/CafeRefrescante
Aaron & Brianna's site: http://www.ywam.tk/
If you're interested in helping financially, you can go to our personal websiteat www.ywam.tk and click "donate" (you will be taken to paypal) or e-mail This email address is being protected from spambots. You need JavaScript enabled to view it. for a way to get tax-deductible receipts.
Many thanks to Aaron & Brianna for sharing their story and knowledge about what life is like at origin.